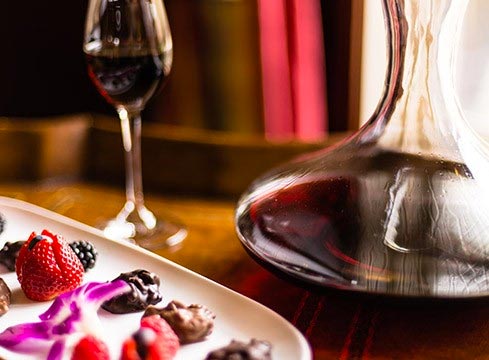 Offer Includes
Receive 15 off, complimentary valet parking and a $25 dining card per night of stay to your choice of High Cotton, SNOB or Hall's Chophouse when you book our select dates.
Terms & Conditions
A valid credit card is required at the time of reservation to hold the reservation. The credit will be authorized pre-arrival to ensure validity, however no deposit will be taken. Cancellations are accepted without penalty up to 7 days before 4 p.m. on day of arrival. Cancellations within the 7 day cancellation policy are subject to first night's room and tax. No refunds. Please be aware attempting to modify a reservation within the 7-day cancellation period will be considered a cancellation. Your credit card will be kept on file to guarantee your reservation.
Select Dates
15% OFF + $25 Dining Card + Comp Valet

Enjoy added benefits over select dates
Book by date: 11/30/-0001
Need More Reasons to Stay?

#1 It All Starts With Service
We pride ourselves on providing our guests with an experience that can only be described as true Southern hospitality. It's just one of the reasons Travel + Leisure and Conde Nast Traveler consistently rank our historic Charleston inn among the country's best hotels.
#2 Breakfast Is Our Treat
Begin a day of exploring with our complimentary European continental breakfast. Served in the lobby, on the terrace or delivered directly to your guest room, it features fresh berries and melon, whole fruit, bagels and baked goods, petite quiches, eggs, and more.
#3 Pillows (and more Pillows)
One pillow doesn't fit all! Buckwheat, down, cool gel, hypoallergenic and Swedish massage are just some of the choices you'll find on our "Sound Sleep" menu featuring seven extraordinarily comfortable pillows. Sweeter dreams start here!
#4 Bikes for Borrowing
We can't think of a better way to see Charleston than by beach cruiser. Borrow one of ours (complete with basket to stow sunscreen and souvenirs) and head to the bike-friendly Arthur Ravenel Jr Bridge for postcard harbor and city views.
#5 Sweet Tea, Snacks and more
You can't pass through the lobby of the French Quarter Inn without stopping to sample a refreshing selection of flavored iced teas, infused waters, sweet and savory snacks, and seriously good coffee (served 24/7). Help yourself!